Equipment Rentals
Ace Hardware & Rental of Williamston offers a variety of equipment that customers can rent.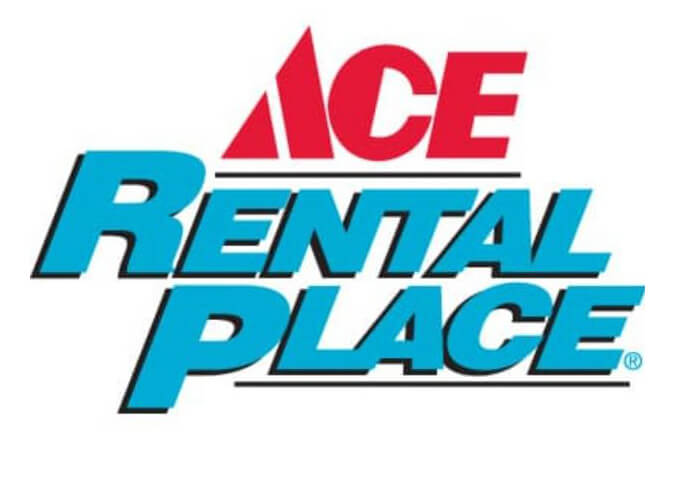 Do-It-Yourself by Renting From Ace
Get the equipment you need to tackle DIY projects at affordable rates by visiting your local Ace Hardware's rental center. From lawn care to power tools, we can help you find the right equipment for the job. Rentals are available at the Williamston location only, and all rentals will be conducted in-store. We DO NOT offer rentals over the phone. Options and rates are listed below, but please call Ace Hardware & Rental of Williamston at (864) 847-9669 for availability.
RENTAL EQUIPMENT RATES
| Equipment | Minimum | Daily | Deposit |
| --- | --- | --- | --- |
| AERATOR, 3.5HP BLUBIRD | $55.00 | $70.00 | $100.00 |
| AERATOR LAWN 3.5HP | $35.00 | $55.00 | $25.00 |
| AERATOR LAWN TOWABLE 36" PLUGGER | $32.00 | $50.00 | $75.00 |
| BLADE, DIAMOND 12" OR 14" FOR TS420 | $20.00 | $20.00 | $20.00 |
| BLOWER, BACKPACK STHIL BR500 | $35.00 | $50.00 | $75.00 |
| CART, QUICKCUT FOR TS420 CONCRETE SAW | $25.00 | $25.00 | $25.00 |
| CLEANER, ROTARY SURFACE DRIVEWAY-20" | $25.00 | $25.00 | $25.00 |
| COMPACTOR, POLY PAD FOR ASPHALT PAVERS | $40.00 | $60.00 | $100.00 |
| DOLLY, APPLIANCE | $16.00 | $16.00 | $50.00 |
| DRYER, QUICK FOR WET CARPET | $20.00 | $20.00 | $50.00 |
| EDGER, E-Z TRENCH FLOWER BED | $50.00 | $75.00 | $100.00 |
| EDGER, GAS LITTLE WONDER | $45.00 | $45.00 | $75.00 |
| HEDGE TRIMMER | $25.00 | $38.00 | $75.00 |
| MAGNETIC SWEEPER 24" NAIL | $10.00 | $10.00 | $50.00 |
| MEASURING TOOL, ROLLING | $10.00 | $10.00 | $5.00 |
| MERRY TILLER | $40.00 | $60.00 | $100.00 |
| METAL DETECTOR | $12.00 | $20.00 | $5.00 |
| PRESSURE WASHER 3500PSI (SILVER MI-T-M) | $50.00 | $70.00 | $100.00 |
| PRESSURE WASHER, STIHL RB400 2700PSI | $45.00 | $65.00 | $100.00 |
| PRUNER, TELESCOPE POLE TRIMMER | $40.00 | $55.00 | $100.00 |
| 21. PUMP HOSE, DISCHARGE 2X25 | $8.00 | $8.00 | $4.00 |
| PUMP, SUBMERSIBLE | $22.00 | $38.00 | $10.00 |
| PUMP, 3" TRASH-SUBARU | $40.00 | $60.00 | $50.00 |
| PUIVIP TSURUMI 2" SUBMERSIBLE TRASH | $22.00 | $38.00 | $50.00 |
| ROLLER, LINOLEUM TILE #100 | $22.00 | $22.00 | $50.00 |
| SANDER, FLOOR 1HP | $24.00 | $45.00 | $50.00 |
| SAW, CHOP 14" TS420 | $50.00 | $75.00 | $100.00 |
| SNAKE/ROOTER 100'X5/8" POWER | $40.00 | $65.00 | $100.00 |
| SNAKE, SPIN DRIVE 75'X1/2'" | $30.00 | $45.00 | $100.00 |
| SNAKE, POWER DRUM 3/8"X75' | $35.00 | $55.00 | $100.00 |
| TRANSIT LEVEL | $28.00 | $28.00 | $10.00 |
| TRIMMER, FS91R 100P HANDLE STIHL | $25.00 | $38.00 | $75.00 |